.
English Text Below – متن پارسی در زیر
.
PDN – Op zaterdag 15 december 2012, een groep Perzen (Iraniërs) in Nederland demonstreerden tegen de schendingen van de mensenrechten in hun thuisland.
De demonstratie duurde 2 uur en vond plaatst voor het gebouw waar de Tweede Kamer vergadert. Er werden verschillende lezingen gehouden in het Engels en Perzisch.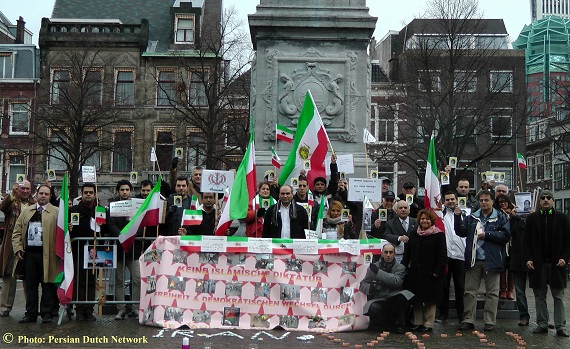 Bijna alle demonstranten hadden een foto in hun handen van Nasrin Sotoudeh, een bekende advocate en mensenrechten activiste die vast zit in de gevangenis in Tehran.
VOLG  PERSIAN  DUTCH  NETWORK  OP FACEBOOK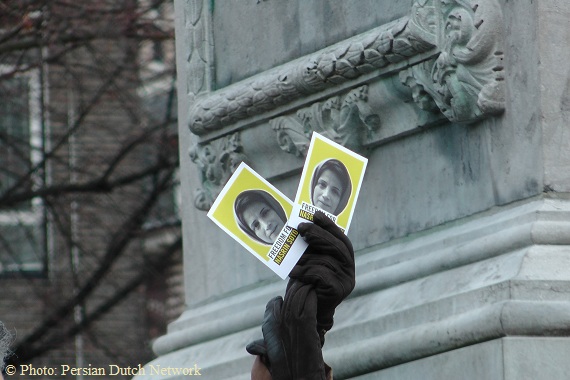 شنبه عصر، ۱۵ دسامبر ۲۰۱۲ گروهی از ایرانیان مقیم هلند برای آزادی زندانیان سیاسی در ایران تظاهرات کردند.ا
بسیاری از شرکت کنندگان در این گردهمایی کارت‌های منتشر شده با تصویر نسرین ستوده، وکیل ایرانی در بند، را در دست داشتند. این کارت‌ها از سوی سازمان عفو بین‌الملل (بخش هلند) چاپ شده است. این سازمان در ژانویه کمپینی برای آزادی این فعال ایرانی سازماندهی می‌کند.ا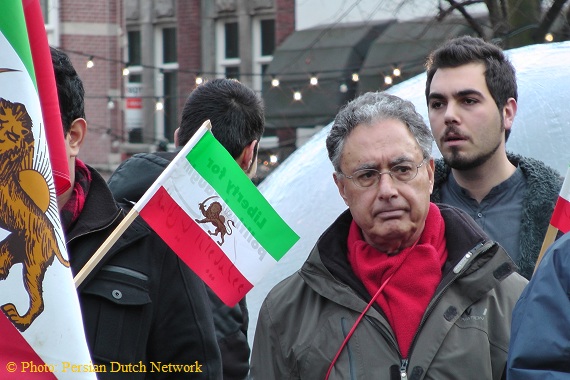 در هلند زندگی می‌کنید؟
به فیس بوک شبکه ایرانیان هلند بپیوندید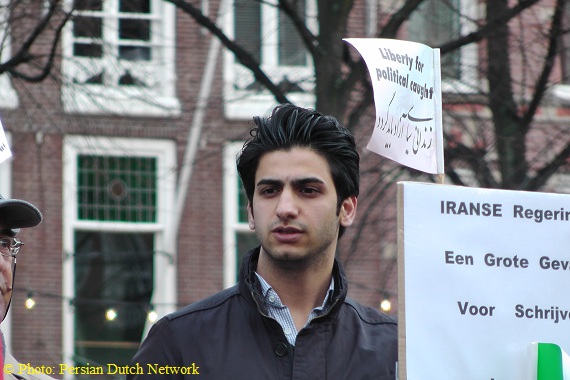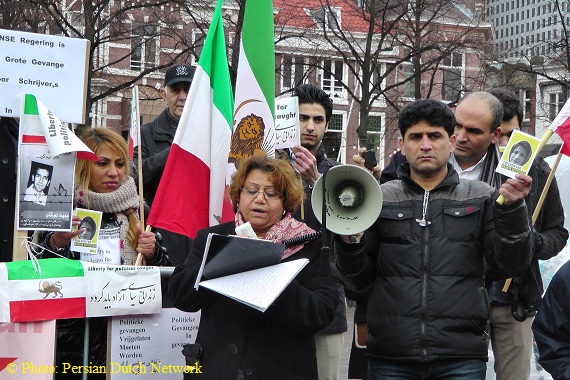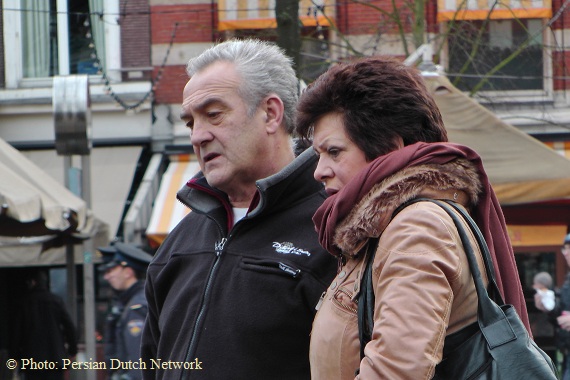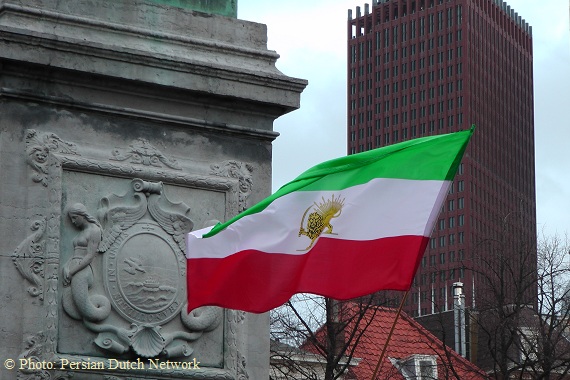 On Satudar, 15 Dec 2012, a group of Persians (Iranians) in The Netherlands demonstrated against the human rights violations in their homelamd.
The demonstration was organized for 2 hours in front of Dutch Parliament in The Hague and various lectures were delivered in both English and Persian.
Most of the demonstrators were holding the postcards of NASRIN SOTOUDEH, a well-known lawyer and human rights activist who is in jail in Tehran. The Netherlands chapter of Amnesty International will start a two-week camoaign for her freedom in January 2013.