.
Persian Information Below / اطلاعات پارسی در زیر
.
The carpet was weaved in early 20th century in the Persian city of Kashan and since 1982 is kept in the storage of Jewish Historical Museum of Amsterdam, in on loan from E. Asscher-Tal, Israel.
In 2012 the carpet was displayed in the exhibition "Judaism: A World of Stories" in De Nieuwe Kerk of Amsterdam.
(Special thanks to Machiel Mol & Anton Kras, JHM)
Join the Facebook Page of Persian Dutch Network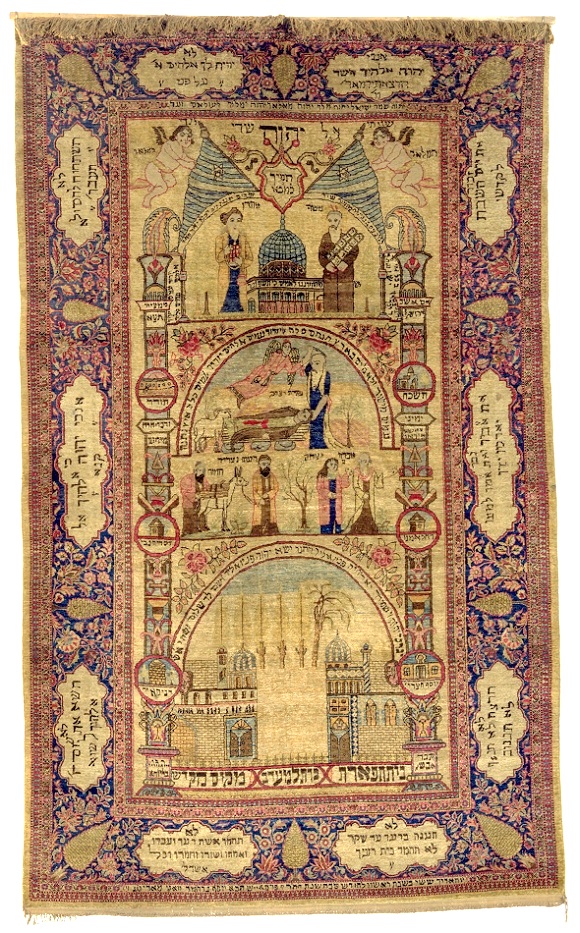 این فرش ایرانی در آغاز سده بیستم میلادی در کاشان بافته شده است و از سال ۱۹۸۲ در موزه تاریخی یهودیان در آمستردام نگهداری می‌شود
این فرش آخرین بار در نمایشگاه هنر یهودی در نیوکِرک آمستردام به نمایش درآمد
به فیس بوک «شبکه ایرانیان هلند» بپیوندید
.
Perzisch tapijt in Joods Historisch Museum van Amsterdam
Het tapijt is begin 20ste eeuw geweven in de Perzische stad Kashan en is sinds 1982 te vinden in het depot van het Joods Historisch Museum in Amsterdam.
Het tapijt is een bruikleen van de heer E. Asscher-Tal uit Israël. In 2012 was het tapijt te zien in de tentoonstelling "Judaïsme: Een wereld van verhalen" in De Nieuwe Kerk in Amsterdam.
Volg Persian Dutch Network op Facebook
.