.
هفت عکس از نمایشگاه نقاشی‌های ایساک اسرائیلس در آمستردام
  English & Persian text below – متن پارسی در ادامه
. . . . . . . . .
15 juni t/m 26 augustus 2012
Het Stadsarchief Amsterdam heeft deze zomer een bijzondere primeur:
voor het eerst is een tentoonstelling georganiseerd rond het Amsterdamse werk van Isaac Israels (1865-1934), één van Nederlands belangrijkste impressionisten.
Het internet leert ons dat er niet één tekst vindbaar is over Isaac Israëls in het Perzische taalgebied. Het doet vermoeden dat door gericht beleid van de Islamitische regering in Iran – hoewel de schilder Nederlands is – geen mens een verwijzing naar Isaac Israëls durft te plaatsen vanwege zijn achternaam.
Fotogalerie: Persian Dutch Network
(met dank aan Hans Visser & Meino Schraal, Stadsarchief Amsterdam)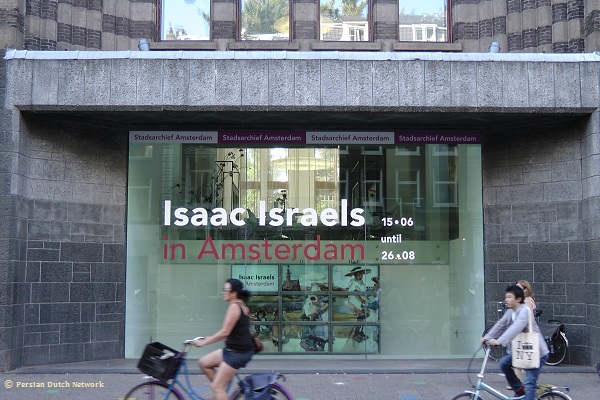 Seven Photos of Isaac Israëls Paintings Exhibition in Amsterdam
Photo Gallery: Persian Dutch Network
Amsterdam City Archive has organized a unique exhibition of Isaac Israels' painting.
In addition to works from the City Archives' own collections, the exhibition will include items on loan from elsewhere: the Rijksmuseum, Amsterdam Museum, Haags Gemeentemuseum, Groninger Museum among others, and a number of private individuals have made items available on loan for this show. Many of these works have never been exhibited in public before.  The exhibition accompanies the publication of a book of the same title, written by Freek Heijbroek, curator at the Rijksmuseum, and Jessica Voeten, a journalist and freelance author.
Internet searchs shows that there is no single text about Isaac Israëls in Persian-language sources. It seems because of policies of Islamic government in Iran, although the painter is Dutch, no one dares to mention Isaac Israëls because of his last name in the country.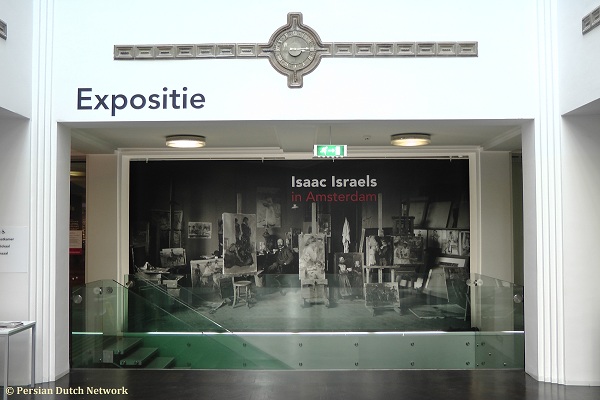 هفت عکس از نمایشگاه آثار ایساک اسرائیلس از «شبکه ایرانیان هلند»
بایگانی شهر آمستردام، نمایشگاهی ویژه آثار ایساک ایسرائیلس (۱۸۶۵-۱۹۳۴) برپا کرده است. این هنرمند از نقاشان سرشناس امپرسیونیست هلند به شمار می‌رود که آثارش در سراسر هلند و همچنین آلمان پراکنده است.
در نمایشگاه که تا ۲۶ اوت ۲۰۱۲ در بایگانی شهر آمستردام برپاست بسیاری از طرح‌ها و نقاشی‌های ایساک ایسرائیلس که بخشی متعلق به بایگانی و بخشی از موزه‌ها و مراکز دیگر هنری در هلند و آلمان به امانت گرفته شده به نمایش گذاشته شده است.
جستجو برای یافتن نامی از ایساک ایسرائیلس در منابع پارسی زبان بیهوده است. به نظر می‌رسد نام خانوادگی او کافی است تا کسی جرات بردن نام او را در ایران نداشته باشد.
در ساختمان بایگانی شهر آمستردام، نمایشگاه دایمی عکس، تماشای فیلم آمستردام در سال ۱۹۰۰ و بازدید از صندوق‌های امانت قدیمی به شکل رایگان امکان‌پذیر است.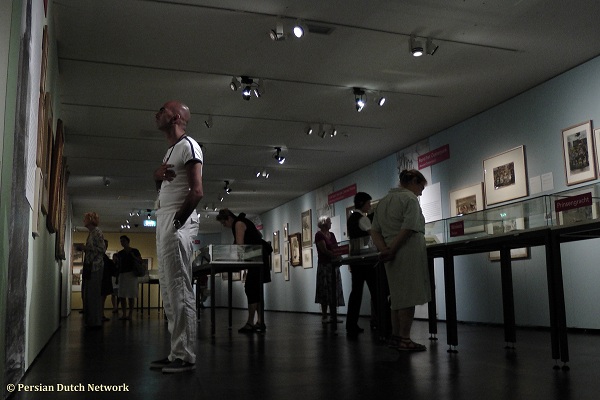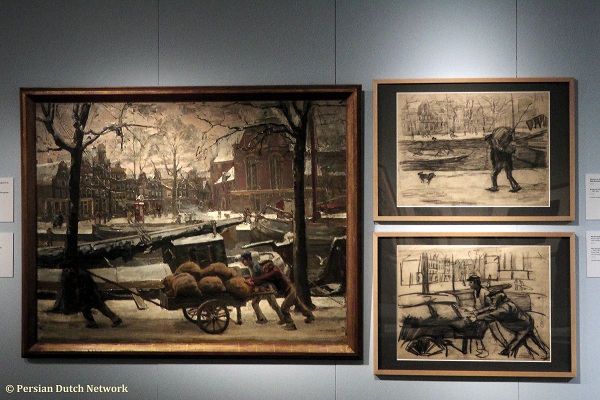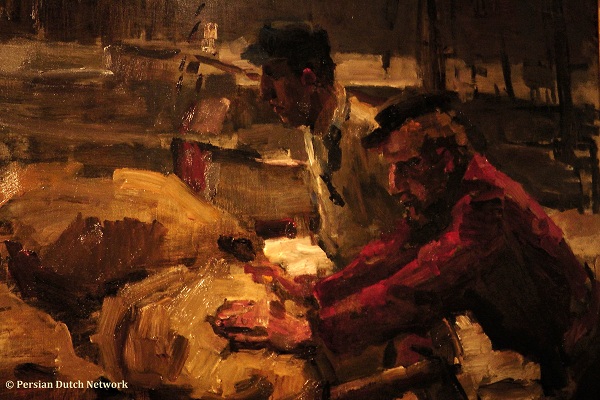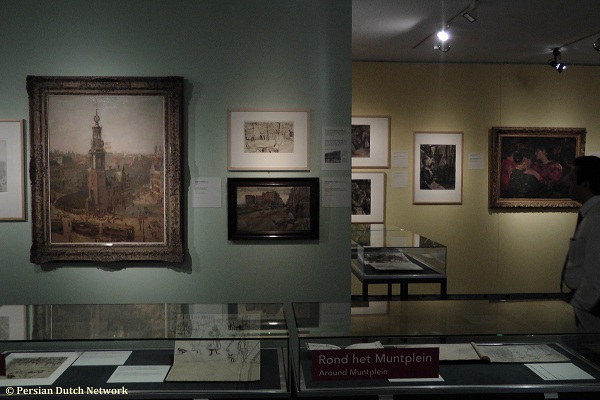 Volg Persian Dutch Network op Facebook / Join the facebook page of Persian Dutch Network
در هلند زندگی می‌کنید؟ به فیس بوک شبکه ایرانیان هلند بپیوندید؟
.